Summary rating from user's marks. You can set own marks for this article - just click on stars above and press "Accept".
Accept
Zmorph Cake and Chocolate Extruder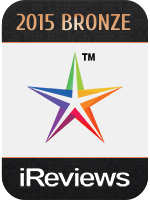 "Zmorph has received multiple awards and prestigious recognitions in numerous occasions, and is a worthy addition to our list of iReviews 2015 best 3D food printers."
---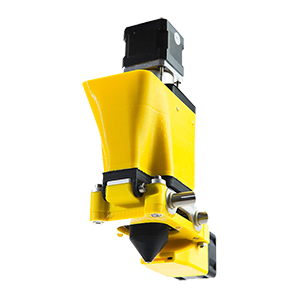 The Zmorph Cake and Chocolate Extruder is a simple device for decorating cakes, creating 3D ornamental patterns and making 3D food models. The changeable tool heads will allow you to print with various ingredients including pastry, marmalade and chocolate. The device can be easily used to draw signs or letters on cakes or create a unique food design. The extruder can also be easily attached and removed from the Zmorph 3D printer. The creative personal fabrication device can be used in multiple ways and with various types of materials. As this printer fits perfectly on regular-sized desks, you can easily work with formative, additive or subtractive techniques, all within the comfort of your own home. Besides the advanced technical specifications offered, the Zmorph printer was especially created for design and creative tasks.
A recent update to the Zmorph has eliminated the need for drivers. The latest firmware included with the personal fabricator supports internal SD drives and USB communications out of the box. After plugging in the USB cable, the device will be automatically recognized by your computer. Once it is recognized, a new disk drive will be added, which can be used for storing g-code files containing your designs. However, before you do anything, it is highly recommended that you create a backup copy of the new drive's contents. You can also connect the device to your computer through a LAN network. To do this, all you have to do is connect your Zmorph printer to the DHCP-enabled router and the device will automatically get the IP address. Optionally, you can control the printer from your web browser as well. To do that, you need to configure the port in your router.
While your printer comes properly calibrated from the factory, it is possible that it got bumped out of alignment during the transportation process. In that case, it is possible to manually calibrate the device. It is suggested that the calibration should be done with a hot machine. The company also suggests that you should test the extruder before printing anything. While the extruder is precisely calibrated before shipping, you should try changing the temperature if you are not getting proper flow.
Besides the Cake and Chocolate Extruder, Zmorph also supports lots of other extruders. There are two types of single-head extruders. Among them, the 1.75mm model is perfect for regular 3D printing jobs. It could be used to create 3D models on ABS, PVA, Rubber, Nylon etc. The 3mm model comes with a wider diameter. It supports printing with standard stick filaments. Then, there is the dual-head extruder. Perfect for multi-material applications, this extruder is powered by two separate motor drivers, temperature sensors and heated nozzles. The ceramics extruder will let you manufacture ceramic objects easily. Additionally, you can turn the Zmorph into a CNC machine by mounting the milling and engraving tool head in it. This will allow you to mill paper, plastic, wood or any other soft metal. The 5-axis tool head will work as the base for further add-ons as well, which can possibly turn your machine into a 3D scanner as well.
There is a separate section for downloading relevant apps and files in the Zmorph website. From that section, you can download the printer manual or view it online. Zmorph has introduced an Android app, which is also available under the download section. The experimental app allows you to connect to the printer, prepare it for printing, and finally, print from various other sources like mobile device memory, external SD cards, or from a Designfutures file repository. The simple and user friendly interface lets you operate the machine without much effort. You can also download the latest firmware, gcode generators and software from this section.
Zmorph uses specialized software called 'Voxelizer' for managing your device. Along with providing more features than the traditional open-source software, Voxelizer supports various types of printers, including the Cake and Chocolate Extruder. The software is capable of generating perfect gcode files from 3D geometry in a unique way. While regular software uses a triangle-based system, it converts the virtual model to voxels, which are small boxes. This ensures a more realistic representation of the object and allows the users to make use of the latest tools and methods. Voxelizer can strengthen the weaker parts and thicken fragile parts of the model. The all-in-one package is capable of performing the whole operation without requiring any extra tools. Along with the gcode files compatible with fabrication machines, the software also supports various other 3D and 2D models.
Zmorph also has a dedicated forum for its users, named 'Designfutures.' Though the forum is still growing, it could be an excellent place for finding free 3D files. After registering with the forum, you can take part in general discussion, request new features, seek support from other users or report bugs. You can also upload your own 3D files to share with other forum members.
Zmorph was created in 2012 by modifying the RepRap open source project. The main target of this project was to make 3D printing work for everyday purposes. Being co-financed by the European Union, the project has received multiple awards and prestigious recognitions in numerous occasions, and is a worthy addition to our list of iReviews 2015 best 3D food printers.
Related YouTube videos: