Summary rating from user's marks. You can set own marks for this article - just click on stars above and press "Accept".
Accept
Walkera QR X350 Pro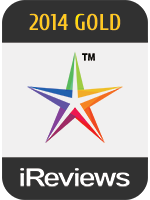 "Whether you are a Professional, an extreme hobbyist or collector of drones, this one is worth checking out."
---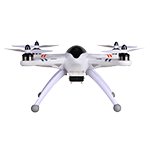 Drones like the Walkera QR X350 Pro make up a large majority of innovative technology that is used today. They are used to collect data that would be too dangerous for people to collect themselves. For example, to get a clear picture of a horizon out beyond the ocean, you would have to climb high ladders and potentially risk breaking your neck to try to obtain that photo, or hop into a hot air balloon or helicopter. Factoring in human error as well, it would be a blurry picture at best. With a drone, you can take out that guess work by simply allowing a steady machine to take the picture for you. Most drones are built with this primary function in mind, and this model of drone is no exception. The Walkera QR X350 Pro GPS Drone is a drone that not only flies, hovers and takes phenomenal pictures, but it also comes with its own Gimbal camera as part of the package. It is a superior drone that is well designed, has a long list of abilities, comes from a great home company, and does well with its customers.
The QR X350 Pro is a well built and fine looking drone. It is 11.38 x 11.38 x 8.07 inches around and weighs 3 pounds. It is a quadcopter with Propellers on each of its extended pieces and has a camera mount that can hold any small GoPro sized camera. As mentioned before, the QR X350 Pro comes with a Gimbal camera as part of the package. However, if you are a Professional trying out this model and you have your own camera that you use, you can easily replace the Gimbal with any GoPro sized camera that is to your liking. The drone also comes standard with legs to help it stand on its own without having to be carried when it is not in the air. The legs are secured by hand screws that are easy to place and remove, which makes the setup and storage of the QR X350 Pro quick and easy to complete.
On the body of the QR X350 Pro, there are two sets of stripes. The silver stripes are located on the front of the device (when they lead, the drone is moving forward) and the red stripes are located on the back (when they lead, the drone is moving backward). With its 11.1 volt Lithium Polymer (Li-Po) battery, the drone can fly for 25 minutes, giving you a decent travel distance of one mile (the furthest it is capable of). With these pieces of the drone involved and active, the drone is highly functional and can only be expected to do so much more.
To put it simply, this Walkera drone is small but mighty. The QR X350 Pro is remote controlled, GPS compatible, stable, and utilizes a highly functioning camera and sensors, giving you an idea and clarity of what it does and what it can do. The QR X350 Pro flies well and uses all four Propellers to maintain a great flight path and stability despite any obstacles it might face. It can hover with the help of its stabilizing functions, which allow it to take a great picture and takes care to ensure its abilities. It is GPS controlled, which means that it will always track and know where it is going, so there is no fear of losing it because you will always know where your drone is.
You control everything that the QR X350 Pro does. From your white 10 channel DEVO remote controlled transmitter, you can see the status of your drone. The two LEDs in the front of the drone and on the remote alert you when the throttle is active or not (Status LED) and how good your GPS reception is (GPS LED). From your remote also comes the ability to utilize the GPS OFF MODE when you want it to hover and GPS ON MODE when you want it to move. Again, you control every piece of this drone and it responds quickly to your commands. The Gimbal camera is the best fit and Provides pixel grade stabilized pictures and video. The photos and video that you capture always remain level and appear steady as a rock when you view and download them from the device. Overall, the QR X350 Pro is a powerful drone that allows you to use it for whatever purpose necessary.
Walkera's primary goal is to unify research, development ability and manufacturing capacity to create Products like this drone, which takes technology further than ever before. They look to integrate mechanics, electronics, software and aerodynamics into one Product, which is exactly what they have done with this drone. They create very advanced pieces of innovation that access so much of the technology that is available today, and as a result, it is exciting to think of what they will come up with next.
The Walkera QR X350 Pro has been on the market for quite a while already and people have already had plenty of opportunities to use this drone and see what it does. The QR X350 Pro has been painted in a great light as a result, and is considered to be a Product well worth its cost. The $650 drone also has the longest flight/operating time of the ones on this list, and offers and does so much for its price tag and small size.
This drone has the ability to transcend limitations that are faced by photographers and videographers, as well as granting to you a view that is beyond what you could imagine, turning any photograph that can be displayed in a studio or video that can be used in a scene in a film into a breathtaking and vibrant work of art. Whether you are a Professional, an extreme hobbyist or collector of drones, this one is worth checking out and is definitely worthy of inclusion in our list of iReviews 2014 best drones.
Related YouTube videos: