Summary rating from user's marks. You can set own marks for this article - just click on stars above and press "Accept".
Accept
Sony Project Morpheus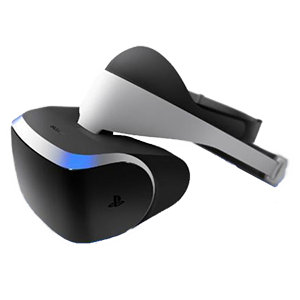 In March of 2014 news was released of Sony Project Morpheus, a virtual reality headset system, which takes the PlayStation 4 (PS4) gaming system to a new level and has spread excitement about the future of gaming. According to Sony, they've been working on VR headset prototypes since 2007, when they started working on the PlayStation Move. Suhei Yoshida, Sony Wordwide Studio's President is quoted as saying, "VR has been a dream of many gamers since the computer was invented. Many of us at PlayStation have dreamed of VR and what it could mean to the gaming community." No release date or price point has been made for the project as of yet, and though it is code named Project Morpheus, no actual product name has been announced.
Project Morpheus features a typical visor style headset display and works in conjunction with the PlayStation Camera to deliver an extraordinary virtual reality experience for players. The built in sensors previously mentioned above, within both the headset unit and the PlayStation Camera, meticulously track head orientation and movement. As the player moves their head the image of the virtual world moves consistently and intuitively in real-time. In addition, the player can use a PlayStation Move Motion Controller as an object, such as a sword or other weapon, within supported games. The Project Morpheus headset will simulate a player's hands and sword within the game so the player truly feels immersed in the virtual world, seeming as though they are actually fighting off enemies.
The Project Morpheus prototype includes a 5 inch LCD display with a 1920 x 1080 RGB resolution, which is split to 960 x 1080 per eye with a 90° field of vision. Internal sensors include an Accelerometer and Gyroscope to help track a user's movement by means of positional/rotational head tracking. The tracking works so well that you can look down to see your character's legs. The headset offers impressive 3D audio technology as well, offering you sound from above, below and behind your vantage point. The 3D visual and audio capabilities of Project Morpheus are truly impressive and offer quite the immersive experience to users.
The current prototype for Project Morpheus uses a 5 meter cable and connects to the PS4 via HDMI and USB, though Sony of course would like to make it wireless. The current design is said to avoid putting weight on a user's nose or cheeks and allows for airflow without causing any fogging of the lenses. The current headset is a white visor with a black area at the eye line and the edges of the unit give off a blue glow via LED's. The headset is comfortable to wear, and current play testing has shown that the prototype design is balanced so well that at times players will feel as if they are wearing nothing on their heads at all.
The lack of release date for any VR headset announced so far, including Sony's Project Morpheus, means consumers will continue to have to wait for virtual reality and the future of gaming. Still, Sony Project Morpheus has us excited to see what it can eventually do, and we have included their headset on our list of iReviews 2015 best virtual reality headsets.
Related YouTube videos: