Summary rating from user's marks. You can set own marks for this article - just click on stars above and press "Accept".
Accept
Recon Instruments Recon Jet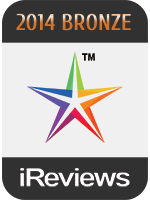 "The Recon Jet has great potential for a wearable market that is exploding. With great value, including the low price tag, the Recon Jet is quite the competitor."
---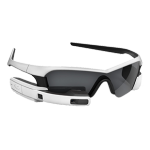 The Recon Instruments Recon Jet smart glasses contain one of the most advanced wearable computers on the market that includes real time, instant connectivity. Recon Jet delivers information right now, easily and unnoticeably through a microcomputer and high-resolution widescreen display. All of this is assembled on a precision-engineered, stylish pair of sunglasses performing with the best in the world and built for safety and durability. If the frame breaks, you are not out $599 dollars, as you can simply take your components off of the broken frame, order a new one and snap all of your components right onto that new frame when it arrives. Recon Instruments HUD glasses are built sporty for those who are active and enjoy the outdoors.
Recon Instruments is based in the outdoorsy city of Vancouver, Canada. The team at Recon believes that instant information delivered in the right context can set everyone free and help fulfill our true potential. At Recon, they do not believe in compromises. They stress that their products are safe, elegant, well balanced and incredibly easy to use. They carry out all aspects of product development and design in-house, from concept to final production. They believe that control of the process from start to finish helps them stay true to their core principles, coinciding with their philosophy to live the product.
Every employee, whether they are scientists, engineers or designers, are not only shareholders but also customers. They all live and breathe to drive the company's vision, and they never grow tired of launching "world's first", especially when they get to enjoy them before everyone else. Co-Founders Dan Eisenhardt and Hamid Abdollahi started the company Recon in 2008, and to this day are both very active in the outdoor world, which is what drove their passion for starting this company in the first place. Since they started their engineering of wearable technology in the form of snow goggles, Recon Jet is essentially an upgraded model of the alpine goggle technology that's been fixed to a pair of polarized sports sunglasses. Recon has wanted to find a way to adapt its technology so that it could use it during the other half of the year as well, so move over Google Glass.
Recon Jet glasses are the sportiest version of wearable technology to hit the market. With their HUD display that can be turned off by looking away, they are a very innovative piece of technology. Recon Jet glasses have onboard sensors that include an accelerometer, gyroscope, altimeter, magnetometer and thermometer that are tailored to your outdoor excursion needs. With an optical touchpad, HD Cam with a MIC and speakers, HD display and IR Gaze detection, they are very technologically advanced. The Recon Jet glasses can connect to third party sensors via Bluetooth, ANT+ and Wi-Fi. They are able to connect to both Android phones and iPhones, which make these glasses a more versatile product. They not only make it easy for you to stay in contact with the real world and virtual world, but also transform the way people exercise and have outdoor activities.
You can also connect and share with the APPS you love, such as navigation, weather alerts, social media and digital coaching, and as you can see, the possibilities are endless with Recon Jet. You can even export your data to activity networks that you already use, which is helpful after a long bike ride or hike. Also included are polarized lenses, a changeable battery and a dual core CPU. You also get an optical touch sensor with functions that perform perfectly in all conditions, including rain, snow, sleet, and sun. Even during the winter when it is frigid outside, you are able to control them with gloves on. It does weigh more than Google Glass at 60 grams, but with the battery on the left and the electronics and display on the right, the weight becomes evenly distributed, making it feel more comfortable. The headset is modular, so you can swap out lenses and remove the battery and electronics, which makes these glasses even more innovative and versatile.
The Recon Jet has great potential for a wearable market that is exploding. With great value, including the low price tag of $599, the Recon Jet is quite the competitor. These glasses are available in a limited quantity and are set to start shipping in the fall of 2014. Leaving your house without this technology will be like leaving without your smart phone, and why would you do that? Recon Jet glasses have the most advanced wearable computer for the value, so do not let it slip through your fingertips. With its instant data and endless possibilities, why not give it a try? Recon Jet smart glasses are next season's secret weapon, so don't show up without the Recon Instruments Recon Jet glasses, one of the entries on our list of iReviews 2014 best smart glasses.
Related YouTube videos: