Summary rating from user's marks. You can set own marks for this article - just click on stars above and press "Accept".
Accept
Meta Pro Space Glasses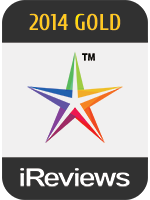 "Overall, we find the Meta Pro Space Glasses to be the most innovative glasses to burst out of the world of wearable technology."
---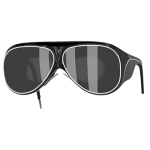 The Meta Pro Space Glasses are the most innovative glasses in the wearable technology world at the moment. They are the future of having a laptop computer, phone, and tablet all in one. They are augmented reality specs that layer digital reality and content that users can manipulate over their field of vision. Meta Pro brings about a mind boggling world, where free flowing virtual shapes can be molded and actually produced with 3D printers. The Pro is the first pair of smart glasses that stuffs the technology needed to enable Stark-esqe computing into the form factor that Meta's founder Meron Gribetz couldn't help but envision when he started the company.
The start-up company Meta is a world-class leader in 3D technology. Meta's headquarters are located in the tiny Portola Valley community in the hills overlooking the western half of the San Francisco Bay Area. The Meta team has been working hard to refine its core technologies, designing the Meta Pro, and manufacturing Meta.01's for internal use. This technology is capable of delivering the stunning holographic interfaces seen in Iron Man, Avatar and Minority Report. Meta is a 40 person company that is led by Founder & CEO Meron Gribetz (Forbes 30 under 30), Chief Scientist Prof. Steve Mann (inventor of wearable computing), Lead Advisor Prof. Steve Feiner (pioneer of augmented reality) and Director of User Interface Jayse Hansen (Hollywood's #1 user interface designer, creator of UI's for Iron Man 1 and 3, Ender's Game and Hunger Games).
Meta's Augmented Reality platform has attracted over a thousand development groups that are building applications in the areas of productivity, architecture, industrial design, data visualization, medical, simulation and training, communications and gaming. Meta's employees are on a mission to create the best by eating, sleeping and breathing work, and what better place to do it than a complex mansion complete with everything they need and a beautiful view on a mountain top in the valley.
The glasses feature two 1280×720-pixel LCD displays, each with 40 degree fields of view and aligned for stereoscopic 3D; twin RGB cameras; 3D surround sound; 3D time of flight depth; and a 9-axis integrated motion unit with accelerometer, gyroscope and compass. If you order a pair of Pros, not only do you get this innovative technology, but you also get a wearable computer that is very powerful to run them — an Intel Core i5 CPU, 4GB of RAM, 128 GB of storage, 802.11n Wi-Fi, Bluetooth 4.0 powered by a 32WHr battery. It has the ability to create a 3D image of your smartphone, tablet and laptop, allowing you to control your devices through a pair of glasses.
Everyone wants the superhero power that they can bring to your fingertips. The screen size, coupled with the built in technology, poises these glasses to make a superhero out of almost anyone. You can be Iron Man, having the power to see and touch the holographic forms. Meta also has over 500 apps that are at your fingertips with the Meta Pro Space Glasses. Some of the drawbacks are that they weigh more than Google Glass and the price tag is currently at $3,650, which is a lot to shell out in a field of technology that is just starting to arise. However, when you consider that they take the place of a smartphone, tablet and laptop, the possibilities are endless.
Meta Pro glasses have a 3D surround sound screen that wraps around the entire world. They are a natural machine that is much more intuitive than that of Google Glass. They provide incredible power at your fingertips to shape the world around you and to create the extraordinary. They contain the fastest wearable computer on the planet, even 5-10 times faster than the iPhone. They also feature 5 times the screen in comparison to Google Glass, and have a 3D display, as opposed to Google's 2D display. You can also turn your own fingertips into virtual reality instruments, that will create and do whatever you want them to do in the virtual world, just by placing them in front of you. They are also going for an aviator style. With the stylish Ray Ban look and powerful technological capabilities, we believe this is the future in glass wear.
The platform aims to provide the kind of user experience heretofore seen only in Hollywood films — think Tony Stark using J.A.R.V.I.S. in Iron Man. As you consider where you will be in the wearable technology world as it continues to emerge, ask yourself if Meta Pro is the right fit for you. Overall, we find the Meta Pro Space Glasses to be the most innovative glasses to burst out of the world of wearable technology. To get your own pair and be a part of this breakthrough in technology, you can preorder them today for shipping in August of 2015 for $3,650 and have all of your technology needs right in front of you wherever you may be. So you can take your flat devices, lay them to rest and replace them with weightless versions of themselves that are in holographic form, and get started right now with iReviews top pick for 2014 best smart glasses.
Related YouTube videos: