Summary rating from
2
user's marks. You can set own marks for this article - just click on stars above and press "Accept".
Accept
Dropbox Online Sync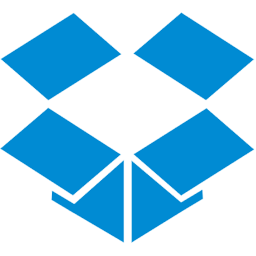 "Overall, Dropbox is a good tool in its own right."
Dropbox is a name that most people have heard of in the cloud world. As simple as online sync seems to be, there are certain nuances that make some services better than others. While Dropbox Online Sync does have great features and an overall strong product, their sync capabilities aren't as strong as we have seen with other providers.
File syncing with the Dropbox interface is very easy to use and fits well with many of your apps and devices. Files are managed right in Windows Explorer, so you don't have a new product that you have to learn how to use before you can successfully and efficiently use Dropbox for syncing. Apps are available for Android, iOS and Blackberry users. Unique to Dropbox is the app for Kindle Fire users, which is likewise easy to use.
Other Dropbox tools help you manage your files proficiently. Selective Sync is a Dropbox desktop application that allows you to select only the folders you want to be synced. Selective Sync gives you power over your files by letting you choose which files you need on any computer. It's great for saving space on tablets, phones and computers with small hard drives.
Dropbox's drawback is that every file that you want synced must be included in a singular folder on your computer. Dropbox makes you put all your files into the "Dropbox" folder. You can create subdirectories and organize your files as you please, but they must still be contained within the Dropbox folder. This makes Dropbox impractical for a full-computer sync option. For users who are looking for a solution for sharing some of their files with other computers and devices, however, this should be a non-issue.
Some files can't be moved to a new folder. Some of these file types are Firefox browser profiles, gamer points and profiles, Outlook data files and password manager files. For these situations, Dropbox has developed its own Dropbox Folder Sync. Folder sync is an app that attaches itself to your computer's explorer right-click menu, allowing you to link any of your files like these to Dropbox. The symbolic link will create a clone folder in your Dropbox account and when something changes in the original folder, the clone folder in Dropbox will update instantly.
Overall, Dropbox is a good tool in its own right. However, it is stronger in other areas than in the area of file syncing. It does accomplish syncing well, despite its limitations in other areas. While it offers few features, the features that it does offer are handy. Best of all, Dropbox allows you to synch between an unlimited number of computers and devices. For users who just want to store, share and sync a few files, Dropbox might handle what you are looking for, but for users who want full backups or the ability to edit, stream and do other things with their files, other services are available to meet your needs. Although the Dropbox syncing options are limited, they are some of the most solid in the industry, warranting a place on our list of iReviews 2014 best online syncing services.
Related YouTube videos: