Summary rating from user's marks. You can set own marks for this article - just click on stars above and press "Accept".
Accept
DJI Phantom 2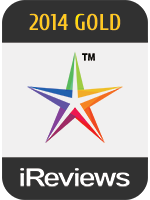 "The DJI Phantom 2 is a great drone in just about every way."
---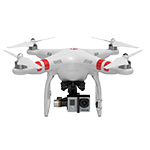 The DJI Phantom 2 drone is a slick looking drone that comes from a stellar company that takes pride in making drones that are beneficial to you as its primary mission statement and product making goal. A drone is an unmanned remote controlled flying machine that can provide a new view of your world. Since it can fly and can have a camera attached to it you can experience what life is like from a different perspective. You can add an aerial picture to the many photos in your home, or you can add a dramatic bird's eye view to a professional movie. Since the device is easy to use and lightweight, it opens the door to many new possibilities. The ease of using this drone comes with a very short learning curve and can only provide improved results as you use it more. The sleek design, abilities, company, and user rating make the Phantom 2 a worthy product to look into.
As a drone, the small flying device that is the Phantom 2 is intricate to use and impressive to look at. The Phantom 2 looks sleek and has a quadcopter design with propellers on each end, giving it a total of four propellers to help it stay airborne. Each propeller is self-tightening, which means that it will tighten during flight to improve safety. The total weight of the drone is 2.27 pounds, so it is very light weight and can fly with great ease. It measures 13.78 inches diagonally. It is primarily white with a colored double stripe behind one of the rotors, and the stripes can come in a variety of colors. There is a micro USB port that can connect to a computer to perform firmware upgrades as they are needed. The battery comes with a compartment that is integrated within the drone, and the battery can be changed within a matter of seconds. There are lots of things that the Phantom 2 drone comes with, and those pieces help its ability to do so much that inevitably the size of the drone is irrelevant when compared to the extent of what it can do.
The Phantom 2 has been programmed to do a lot. It has a battery that lasts 25 minutes continuously and is remote controlled, as well as autonomous when it needs to be. The drone also comes with precision flight, meaning that it can fly in a precise pattern. It can hover during flight, which helps you take the pictures or record the video that you aim for without sacrificing clarity and exposure. The Phantom 2 has GPS navigation that allows it to remember where it travels, and it has an auto return home feature. The return home feature allows for the Phantom 2 to go home and land automatically when it needs to. The drone has a flight range of 3280 feet which provides an extensive flight pattern. Lastly, it comes with a camera and a camera mount, so you can use the one that it comes with, or you can replace the camera with your own professional one to take pictures and record videos. This is a small example of what the Phantom 2 can do, as the best way to experience the full extent of its capabilities is to purchase this drone and see for yourself.
The DJI Innovations Company manufactures high performance and easy to use unmanned aerial machines, which ensures that your drone can be used for either commercial or recreational use. The drone makes aerial photography and videography perfectly easy for anyone who wants to try their hand at it, whether you choose to add a spectacular scene to a film, or take a breathtaking photo. The beauty of purchasing directly from the DJI Innovation Company is that their operations span all over North America, Europe and Asia, so you know that they are widely available to help and support their product when you need it. They also provide a Refund and Exchange Program, Warranty, and Paid Repair Service for anyone who buys their product. All you need to do to access these services is to keep your original proof of purchase, receipt or direct sales order. You will always have the guarantee that you will have help with your drone whenever you need it.
The Phantom 2 has gotten a lot of positive feedback from people who have used it thus far. Many of the people who have purchased the Phantom 2 have complimented its great ability to take clear and crisp photos and record clear videos for you to enjoy later. The Phantom 2, as mentioned before, is perfect for either personal or professional use and it works phenomenally. If you want to check out what the photos and video look like before you decide to purchase, you can find all sorts of videos on YouTube and online to see what the pictures look like. For $700, it is a machine that can be a great addition to any household or professional workplace without straining your budget.
In summary, the DJI Phantom 2 is a great drone in just about every way. DJI Innovations has come a long way to offer this drone to you. They have made it easy to use in a professional setting, but also easy enough to allow anyone who is interested in drone technology to have it up and flying in no time. You can also rely on DJI Innovations to make sure that your drone will always be in top working order, because they take care to ensure that they provide for you the best product that they can, as well as the best customer support should anything go wrong. The Phantom 2 is also a great looking drone. Its quadcopter design and light weight (yet long list of features) make it one of the best products to look into. For these reasons, we have chosen the DJI Phantom 2 as the iReviews top pick on our list of 2014 best drones.
Related YouTube videos: