Summary rating from user's marks. You can set own marks for this article - just click on stars above and press "Accept".
Accept
Atheer Labs Atheer One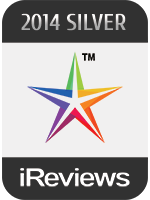 "We find Atheer One to be one of the most innovative smart glass offerings to hit the market this upcoming spring or summer, and with their low price tag, it's worth taking the risk and giving them a shot."
---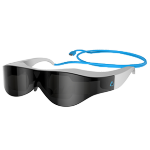 The Atheer Labs Atheer One smart glasses take everything to a whole new level. They are a pair of smart glasses that are an accessory to the Android phone, and are the most versatile smart glasses in the world of wearable technology. They are a smart glass that gives you a very immersive experience into the digital world. The Atheer Ones are the only portable and immersive smart glasses that support natural interaction. They are lightweight and designed with visual ergonomics in mind, which makes this the platform of the future. It allows you to reach out and touch what you see in the digital world, just like you would in the real world. Atheer One provides incredibly precise gesture detection, with virtually no lag. It is the fastest, most accurate and intuitive interaction, all on a mobile platform.
The Atheer One line is being developed by a team of entrepreneurs and inventors who are dedicated to pushing the boundaries of hardware, software, and machine learning, to bring you the next major portable, immersive, 3D platform for wearable technology, which is the most advanced platform on the market. Atheer One comes from Atheer Labs, which is a company built by founders Soulaiman Itani and Farzad Naimi, which includes a board, management team and advisors who are all committed to bringing about the most advanced platform on the market. Located in Mountain View, California, they are a team of scientists and engineers that put together a vision that manifested into this first prototype. Their goal is to optimize human performance and they are creating the tools and technologies to make it possible. They also improve workflow efficiency by adding awareness and contextualization to each step of the process in their mission to create a truly mobile system that will bring all of the power, information and personalization of the virtual world into the real world. They wake up every day to change the game and give people the feeling of having a technological super power.
Atheer One comes in a glass wearing form which will be available in the spring/summer of 2015. It is currently enterprise and business focused, and is an accessory to the Android phone as mentioned before, which makes it run solely on Android, which means that iOS users will have to wait on development of future compatible models. They are equipped with a 65 degree field of vision, which is 1.5 times more than that of the Meta Pro and 5 times more than Google Glass. They have a higher resolution as well. Atheer Ones are also the equivalent of a 26″ 3D high definition tablet, contained within a pair of smart glasses weighing only 75 grams. The Atheer One glasses are able to run all Android apps, thanks to their ability to display a virtual HD tablet that drifts right in front of your face.
You are able to interact with and command the tablet and the Android apps through the Atheer One's "air touch" technology. They have gesture detection that is smooth and reliable, so they are not affected by outside interference such as an object or a person. They have the potential for greatness, but also contain drawbacks as well. They must be connected to a smart phone to work, as they use the phone's resources and processers to handle everything, which means the glasses are not a stand-alone device. They do not connect to your phone via Bluetooth, but rather they have a cord dangling from them, which can be a nuisance.
They have several great attributes, on the other hand, which include their software programs. There is also low gesture detection, as well as voice and head motion control. The lenses are see-through and they are exchangeable, as they are going to produce opaque lenses for applications where you do not want to see the environment around you. They can connect to a PC over a remote desktop, and can also connect to other, non-phone devices over Bluetooth and Wi-Fi, such as keyboards, smart wrist bands, joysticks and anything you can pair with your Android phone.
When deciding on a pair of wearable technology that can take you anywhere in the virtual world, be sure to keep Atheer One in mind. With an affordable price tag of only $500 and potential for greatness, you can't pass them up, especially if you are in the business world. They will keep your enterprise going into the future, no matter how big or small in a realm of technological greatness that can be altered to fit your business needs. By surrounding you with information wherever you turn and look, you can enjoy a rich and riveting experience like never before and examine your virtual world with a market-leading wide field of view.
Life can take you anywhere, and you need your digital information every step of the way. These lightweight glasses give you true portability and comfort in everyday use. Overall, we find Atheer One to be one of the most innovative smart glass offerings to hit the market this upcoming spring or summer, and with their low price tag, it's worth taking the risk and giving them a shot. They are also worthy of inclusion in our list of iReviews 2014 best smart glasses.
Related YouTube videos: