Summary rating from
2
user's marks. You can set own marks for this article - just click on stars above and press "Accept".
Accept
IDrive Online Backup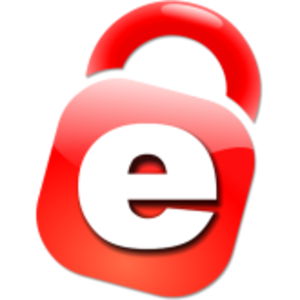 "With easy to use interfaces and features that most other backup services don't offer, IDrive keeps it fresh with its Facebook photo backup and unlimited device backup."
With some very unique features and ample storage, IDrive Online Backup offers customers a choice in online backup. Simple, yet easy to use interfaces, as well as the option to access your account and data from any device, make the service flexible for users. Also, being able to back up an unlimited number of computers and devices is awesome, if you can afford to purchase enough storage space to do so.
IDrive doesn't offer unlimited storage, but with a range of storage from 300GB to 4TB, users will find a plan to fit their needs. With 4TB, you could comfortably back up about four hard drives or computers. One of the best features of IDrive is the ability to back up more than one computer to your account, where other providers only allow one computer to be backed up. IDrive offers backup of unlimited PCs, Macs, iPhones, iPads, and Android devices to a single account.
IDrive's backup and restore features are easy to use and fully customizable, but not to the level that some of our higher-ranked services have been. The interface is designed with a certain familiarity, which should make use relatively simple for most people. IDrive uses an incremental backup schedule, which makes for a comprehensive backup experience. Each backup is compressed, speeding up backup times. Bandwidth is conserved by the service transferring only modified portions of files. You can also manage your backup schedule, view backup logs, and access your files from any browser, anywhere.
Retrieving discarded files is also easy with IDrive. From any browser, you can access your files, as well as search for and restore them. IDrive also has a trash folder, where deleted files are kept for 30 days, to guard against accidental deletions. The True Archive feature also ensures that no data is removed from IDrive unless you manually delete it. One of the biggest downfalls to IDrive is that it only stores 30 versions of a file, so files are only backed up to the 30th most recent change. IDrive also offers IDrive Express, which allows you the option of requesting a hard copy of up to 3TB of data be shipped to you, in less than a business week. This ensures no bandwidth is used, and adds more peace of mind in the event of a technical catastrophe.
In a world of growing social media use, IDrive recognizes the trend and incorporates it into their service. Sharing files with friends and colleagues through email and social media is easy, thanks to the use of link sharing. But, IDrive takes its social media integration a step further, offering backup of your Facebook page. With IDrive, you can back up your uploaded photos and videos from Facebook, as well as photos your friends tag you in.
With easy to use interfaces and features that most other backup services don't offer, IDrive keeps it fresh with its Facebook photo backup and unlimited device backup. Downfalls are numbered, and its biggest, which is storage space, can be negated if you don't have a giant amount of data. IDrive only has a yearly payment option, but prices are cut by 50% for first-year users. Overall, IDrive may be a great option for users with few files and many devices. But, for customers who want features like document editing and the ability to grant permissions, IDrive may end up being scratched from your short list. When looking at the positives, though, IDrive is a suitable choice for our list of iReviews 2014 best online backup services.
Related YouTube videos: