Summary rating from
2
user's marks. You can set own marks for this article - just click on stars above and press "Accept".
Accept
Box Business Cloud Storage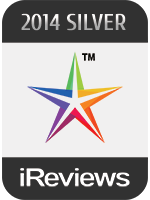 "Suffice it to say, Box is a powerful business based cloud solution."
Box is a cloud storage company with more business in mind over personal cloud solutions. Although they do not offer a complete backup service, their online storage and sync capabilities are truly great. With plenty of collaboration and user management features, businesses and corporations will find good use in Box's cloud.
The majority of features, settings, and configurations for Box Business Cloud Storage are web based. Applications are available for Windows, Mac, Android, iOS, Blackberry, and Windows phone. However, these applications are used mainly for syncing. Most settings and features will need to be accessed through Box's web interface. The user interface has a crisp design and is easy to use and navigate across both the software and web site. We found that changes made via the web interface synced quickly across various apps we had running.
You upload to Box by the typical drag and drop method and do so without any real limitations. Collaborating with the office is easy using their web interface. You are able to make new documents in either Microsoft Office, Google Docs, or other popular web-based formats, and also edit them again later directly in the cloud. A plugin is required for this but it seems to run silently. Box goes above and beyond with other business minded features a bit more than we see elsewhere. For example, one can assign work to users included in their group. Comments can also be left on files which is a nice way to communicate changes without having to alter the file directly. More common cloud business minded features such as activity notifications and user access settings are also easy to set up and fairly run of the mill. Box supports linking to a few other apps, so that you can easily save documents to the cloud without actually having to be logged in to them directly. File versioning is also available however the number able to be saved varies by package type and can get costly.
Sharing is also easy with Box's one-click and send option. Recipients do not have to be an active user on your account. But yet you are able to set permissions for those recipients to edit, delete or even just view the files. This offers businesses a way to communicate easily with clients without compromising their entire account.
Box keeps things simple with limited business plan choices. Their base package starts at $5 a user per month and includes 100GB of space, a version history limit of 25, and a max 2GB file size with a minimum of three users required. Unlimited storage starts at a base price of $15 a month per user and a 5 user minimum required. With it you receive unlimited storage space, a maximum file size of 5GB, and a version history limit of 50. This is their most popular package and includes most of available features short of third-party embed SaaS integrations. The last package offered is dubbed "Enterprise" and will open all features including custom branding, administrator role customization, integration and API, and more. Speaking directly with a Box representative is required to get pricing for the Enterprise package.
Box boasts amazing security features. They have ensured compliance across many boards including HIPPA, HITECH, various international groups, and are also a member of the Cloud Security Alliance. These compliances might be a must for your business. During file transfer, high-grade SSL / TLS is used while files at rest are under256-bit AES. Box's encryption keys are securely stored in various locations and regularly rotated for enhanced security. Data centers are under surveillance by armed guards with closed circuit security cameras in place. Multiple data centers utilizing various providers are used to ensure redundancy.
Suffice it to say, Box is a powerful business based cloud solution. Plenty of features are available and everything is easy to use. However, the price is a little more than we have seen with other providers that include the same features. If your business doesn't need a backup solution or unlimited storage space, Box should definitely be on your list to check out, and is on our list of iReviews 2014 best business cloud storage services.
Related YouTube videos: