Summary rating from user's marks. You can set own marks for this article - just click on stars above and press "Accept".
Accept
Bitcasa Cloud Service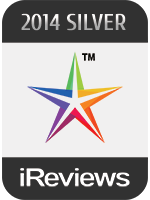 "We experienced great speeds when uploading through drag and drop."
Bitcasa Cloud Service is a relatively new player in the cloud storage world. One of their main marketing points is that they are an "infinite storage provider". It acts as, they say on their homepage, "a magical external drive that will never run out of space." This sounds great, but after you discover the price you will pay for unlimited space, the smiles tend to end. Although Bitcasa is fairly easy to use, it doesn't really seem to be worthwhile, especially with the general lack of features that we will explore below.
Uploading through Bitcasa is quite simple. Their user interface, while not the best we have seen, is still relatively easy to work with. After installing their software, you can simply right-click and select "Copy this to Bitcasa", on any file or folder on your computer, to upload to the cloud. Bitcasa is also mounted as a virtual drive on your computer for an easy drag and drop method of uploading directly through Windows explorer or the Finder. A mirroring feature is also offered and can be accessed by right clicking on any folder and selecting "Mirror this folder to Bitcasa". The folders and files you choose to mirror will be continuously backed up and available offline. Any changes made on your computer will be mirrored to the cloud and vice versa. During our evaluations, having offline access to files was a nice feature, but it seemed to lag when trying to open an MP3. When testing uploads through the drag and drop function, we didn't have any issues and were able to pull up our files on the cloud quite quickly. Overall, the software works okay, but not perfectly across all platforms.
Bitcasa offers iOS, Android, Windows and Mac applications. Your files are available universally across all of your devices. They also offer a plugin for Google Chrome, so you can stream your files to any device. We found this feature to be nice and it performed with no glitches or long wait times. There is no scheduling options for uploads, which can be an inconvenience, but some users who don't require much might not have a problem with this lack of customization.
Sharing with Bitcasa is just okay. You can share a link to your file via text, email or social media, which is nothing special. They do allow you to password protect links when sharing, so you can control some of your privacy in that manner. There is currently no means of collaboration in the cloud or user management, although it appears they plan on offering these features in the future according to their blog. For right now, this could be a downfall for families or small groups who want user management abilities. There is also no way to utilize hotlinking. Bitcasa offers "Platform" packages that are geared towards businesses and the needs they may have. The "Turn-key Drive", which is basically a white labeled/branded service, allows cross-platform transcoding and the same streaming feature that personal plans have. With this option, you can determine how your customers use "your cloud" by defining settings, including version history and how the sync feature works. There is also access to basic reporting and analytics. API access and its features are also available. You are required to send in a contact form to get pricing for these options, but we still hadn't received a reply after 4 days, so we can't comment on how reasonable this option is.
The pricing that is advertised, however, is where Bitcasa gets tricky. They boast that they offer unlimited plans. They do, but at a cost. If you want "infinite storage" as they call it, be prepared to spend $99 per month or $999 per year. Their lowest tiered plan is for 1 TB of storage and costs $10 per month or $99 per year. All of their paid plans allow access from 5 devices. Their free plan starts out at 5GB, but can go up to 20GB with enough user referrals. The free plan does have a 3 device access limit. We do applaud Bitcasa for keeping their plan options simple for personal users, even though they have just recently increased the price of their unlimited plans 10 times in the past few months. This decision has caused a lot of public backlash on their blog and on various review sites, resulting in a large number of their personal users jumping ship and going with other, more affordable providers.
Security for Bitcasa is decent, but takes some digging to uncover any specifications listed. They do not have a security page readily available on their website and there is only a small write-up to summarize what they offer. Your files are protected with AES 256-bit, block level encryption. They also operate under a zero-knowledge format, meaning that nobody can access or see your files, including their staff. We did confirm this with a support representative. We were also told by that representative that the premises are monitored with security cameras, but nothing else was mentioned about guards or any other methods that might be in place.
We experienced great speeds when uploading through drag and drop. Approximately 1 GB took only about 41 minutes to upload. The speed seemed to stay continuous and we experienced about the same throughout our testing. We did find a few mentions of Bitcasa downtime throughout the web but nothing that seemed too serious or too long. We were overall impressed with the stability of their product in this aspect.
Suffice it to say, Bitcasa isn't terrible. Unlimited storage is always wonderful but the price they charge is far from economical, and we have seen other providers offer the same package for far less money. There aren't many features, really, that make Bitcasa stand out. In fact, the lack of features is what really puts us off of an otherwise solid and fast product, which is a big must in the cloud storage world. If you seek a simple format and not a lot of thrills, and have extra money to burn, Bitcasa is for you. For those who want more options and better value, you can find those things just about anywhere else.
Related YouTube videos: